Body Piercing service
PRICE INCLUDES
NeilMed saline solution aftercare spray with written aftercare instructions & our piercing fee.
(jewelry is extra)
**APPOINTMENTS PREFERRED**!!
Call 701.663.1069 to schedule
Cartilage – Earlobes – Nose – Eyebrow – Oral – Navel – Nipple – Nose start at $45.00 (jewelry is extra)
We do offer some Female Genital/Male Genital work which starts at $65.
(jewelry is extra)
We DO NOT offer surface work at this time.
We are supplied with US-made, internally threaded, implant-grade titanium body jewelry from Industrial Strength – NeoMetal – Anatometal.
There are NO glues or painted coating on our jewelry. We work out of a Value Klave – Statim.
We sincerely care about you and guarantee 100% untainted jewelry, tools, and equipment.
In the Morton County area, we are allowed to pierce underage participants. The type of piercing per age is under our discretion.
Clients under 18 years old will need consent from the legal parent(s) or guardian. Both parties will need to supply a form of identification that indicates a birth date. (Birth Certificates are allowed)
We DO NOT use piercing guns. Our method of body piercing is manual with a sterilized needle and high-quality body jewelry.
Require a free consultation
Call or stop in to make an appointment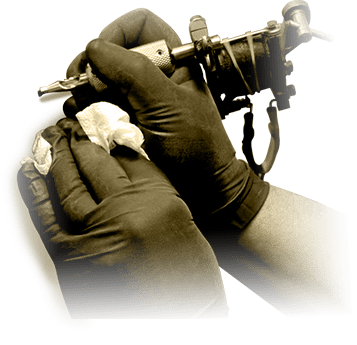 A $50 deposit is required for all tattoo appointments