Body Piercing service
**APPOINTMENTS PREFERRED**!!
Call 701.663.1069 to schedule
Cartilage – Earlobes – Nose start at $30 (jewelry is extra)
Eyebrow – Oral – Navel – Nipple – Nose start at $35 (jewelry is extra)
We do offer some female/male genital piercings which start at $65 (jewelry is extra)
We DO NOT offer surface work at this time.
 We are supplied with US-made, internally threaded, implant-grade titanium body jewelry from Industrial Strength – NeoMetal – Anatometal – LeRoi
There are NO glues or painted coating on our jewelry. We work out of a ValueKLAVE1730 & Statim2000.
In the Morton County area, we are allowed to pierce underage participants. The type of piercing per age is

under our discretion

.
Clients under 18 years old will need their legal parent(s) or guardian. Both parties will need to supply a form of identification that indicates a first/last name with birth date. 
We DO NOT use piercing guns. Our method of body piercing is manual with a sterilized needle and high-quality body jewelry.
Require a free consultation
Call or stop in to make an appointment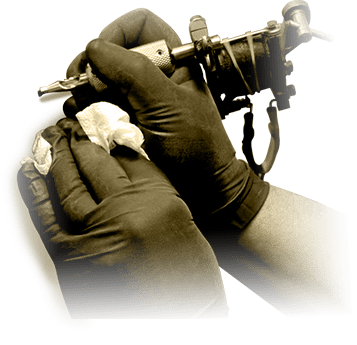 A $100 deposit is required for all tattoo appointments