Tooth Gems general information and care
Tooth Jewels are non-invasive; they don't damage the tooth or enamel and are semi-permanent. The adhesive is the same as what a dentist uses to put on braces. The Tooth Jewels we use are 100% real Swarovski Crystal. Once the Tooth Jewel is on, there may be some dental adhesive surrounding the Tooth Jewel on the tooth. This will wear off within a couple of weeks from normal brushing and eating. Tooth Jewels can last anywhere between four months to a year. If you are ready to remove your tooth jewel before it naturally falls off, it can easily be removed at your next professional routine dental cleaning.
Once your tooth jewel does fall off naturally, there may still be some residual adhesive left on your tooth. This too can easily be removed at your next professional routine dental cleaning. If you use tooth whitening strips, the area under the Tooth Jewel will not receive the whitening treatment while the Tooth Jewel is on
TOOTH JEWEL REPLACEMENT GUARANTEE
If your tooth gem falls off within 2 weeks of us applying it, you may bring in your jewel ( if you have it) we will be happy to apply another for you. We are only able to replace the tooth jewel once. If you lost, broke or swallowed the gem we will waive the application fee and you just take care of them gem fee.
AGREEMENT

You understand that Dolls Studios and its employees are not responsible for any damage done to your tooth/teeth during or after the Tooth Jewel procedure. Any aftercare of the Tooth Jewel will be done by your dental professional.
Benefits
NO DRILLING

NO HOLES
PAINLESS
DOES NOT HARM TOOTH
CAN BE REMOVED
THE JEWELLERY DOES NOT TARNISH, CORRODE, OR WEAR DOWN.
YOU CAN PLACE A SINGLE PIECE OR MULTIPLE PIECES OF TOOTH
JEWELLERY ON ONE OR SEVERAL TEETH
STYLISH
SAFE
EASY TO APPLY
THE PROCEDURE IS TOTALLY PAINLESS, AND THE TOOTH IS NOT DAMAGED IN ANY WAY. THE TOOTH JEWELLERY DOES NOT CAUSE ANY HARM TO THE LIPS, CHEEK, OR GUM.
UNLIKE A TATTOO OR BODY PIERCING THE TOOTH JEWELLERY CAN BE EASILY REMOVED OR CHANGED BY A DENTIST AND YOUR TOOTH WILL NOT BE DAMAGED.
New service
Starting at $45 (includes 1 tooth & 1 gem)
Add another tooth for $60 (includes gems) 
Require a free consultation
Call or stop in to make an appointment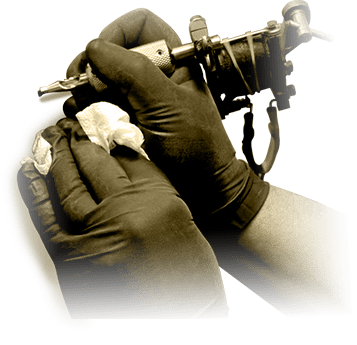 A deposit is required for all tattoo appointments