We love our customers!
Check out our happy customers and please leave a review if you're also a happy customer!
160 reviews on
Luke Blount
June 23, 2022.
Top of the line tattoo studio I have ever been too. Very friendly very informative. Super clean facility. Like top notch. Booths are set up to even watch tv of your choice. It was a Sparrow night for me there. Savy!? Highly highly recommended. I got my tongue pierced. Was gonna wait to do a tattoo when I got back home. But I couldn't miss the opportunity of the artist that Dolls studio has. Super talented in their art work. I wasn't wrong going there trust me. You won't be either. Thank you Doll's Studio for a fine shoulder piece.
Jacob Anderson
June 17, 2022.
Place as a great atmosphere amazing talent prices are fair and willing to work with you and your schedule and its awesome when you can bring your kids to experience the work with you
Bisman Faces
June 14, 2022.
Had an amazing experience at Dolls Studios, Devin did a traditional piece on me and was very professional and focused, he made the experience very enjoyable and did a hell of a job with my tattoo, would recommend to anyone!
Elisha Scott
May 28, 2022.
I had my last of 3, day long sessions with with Cody today. I got a large side piece in a sensitive area. Such a smooth process and excellent work. I can't believe how quickly the time passed and how comfortable he made it. I couldn't be more happy with his professionalism and skill. From the design to the finished product, every step was top notch. Incredibly clean facility, friendly staff members & quality work. Highly recommend you call Cody at Doll's for all your artistic tattoo pieces.
Korrie Noonan
April 4, 2022.
Cody was amazing I will definitely be going back soon...he will be touching up what I had done years ago to match the latest
I have 10 tattoos. Cody Hocking gave me the best of all of em. Great shop, clean, everyone is super polite. I can't WAIT to come back. 10 of 10. Class act all of them
Require a free consultation
Call or stop in to make an appointment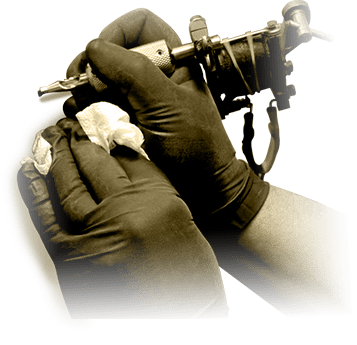 A deposit is required for all tattoo appointments